Info: Reload the page after saving changes to see the results..

This option will completely disable:
WooCommerce Admin
Analytics tab
Notification bar
Home screen feature
Regenerating Analytics data after re-enabling Analytics & WooCommerce Admin #
Unfortunately the "new" Analytics feature requires WooCommerce Admin to be activated at all times.
You can go to Analytics > Settings and then scroll down to the Import Historical Data section. Then you can choose All from the Import Historical Data option and then click on the Start button.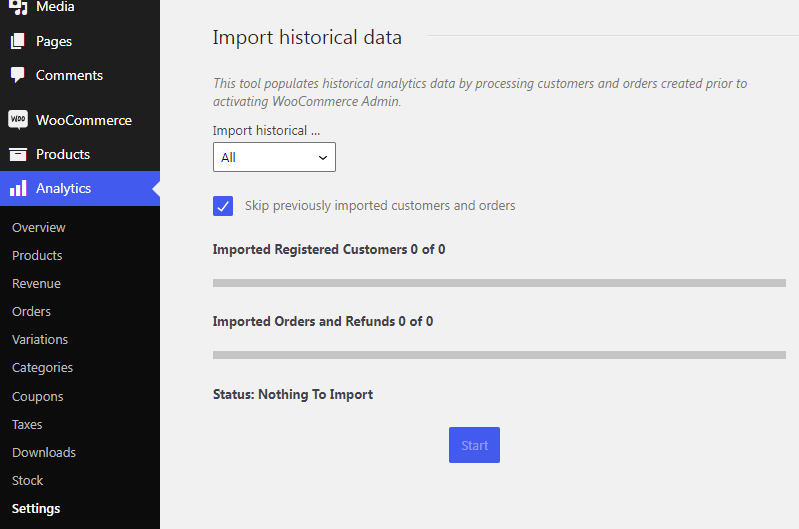 This would import all historical orders to your site. This should repopulate your site's reports.
Notification bar #
This option will also completely disable the WooCommerce Notification bar: